Company Logo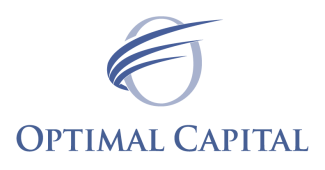 Email
irussell@optimalcapital.com
Disclaimer
Optimal Capital Advisors, LLC's part 2A of Form ADV can be found here. Optimal Capital refers to Optimal Capital Advisors, LLC. Optimal Capital Advisors, LLC is an investment advisor registered with the United States SEC. Information on this Website is provided for educational or informational purposes only. Optimal Capital does not transact business on this Website. Nothing herein should be construed as financial advice. Financial advice is available solely to clients of Optimal Capital pursuant to a written agreement.
ADV  |  Form CRS  |  Legal, privacy, copyright and trademark information
12935 SW Bayshore Drive
Suite 305
Traverse City, MI 49684
United States
Company Description
We are dedicated to providing investment management and strategic wealth planning that is right for you. Simply put, we strive to be our client's trusted advisor.